Nyo vweta nafta (22' 2017)
Ico Costa
Inhambane. Mozambique. King-Best. Samsung Galaxy. Versace. Babes. White rooster. There are no toothpicks in Norway. Coconut trees. Baobab fruits. Superfruits. Vitamin C. Passiflora. Alpha-linolenic acid. SMS in Chinese. Megabytes. Hotel Cardoso. Coffee is a white man's addiction. Ngadzango. Mywoman. Nafta… Shooting on 16mm film in Mozambique, director Ico Costa explores the textures of human behavior as he follows young men who wonder what lies beyond their immediate surroundings.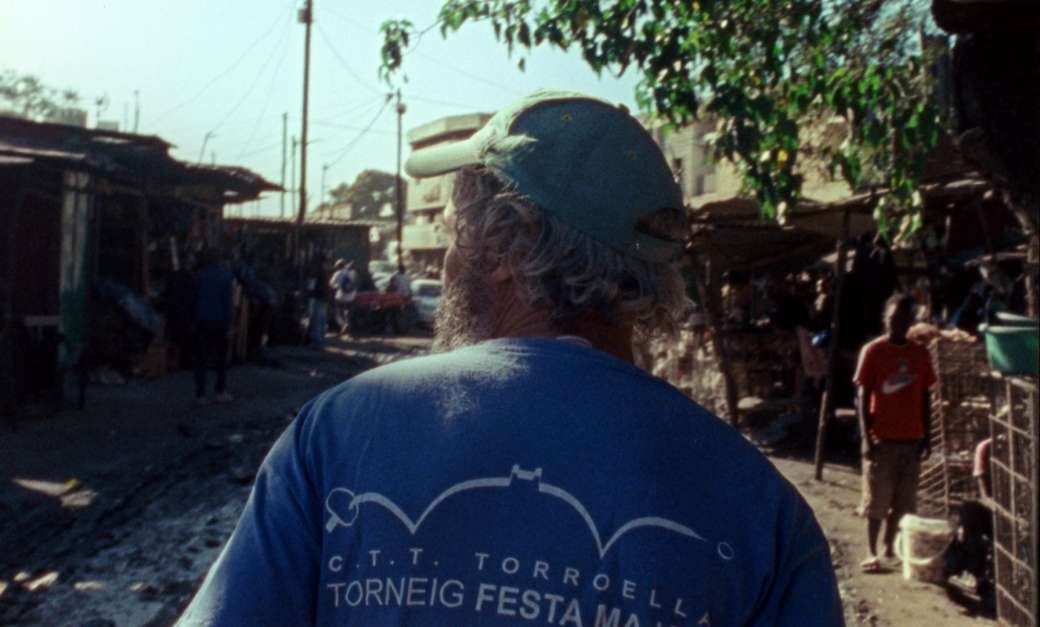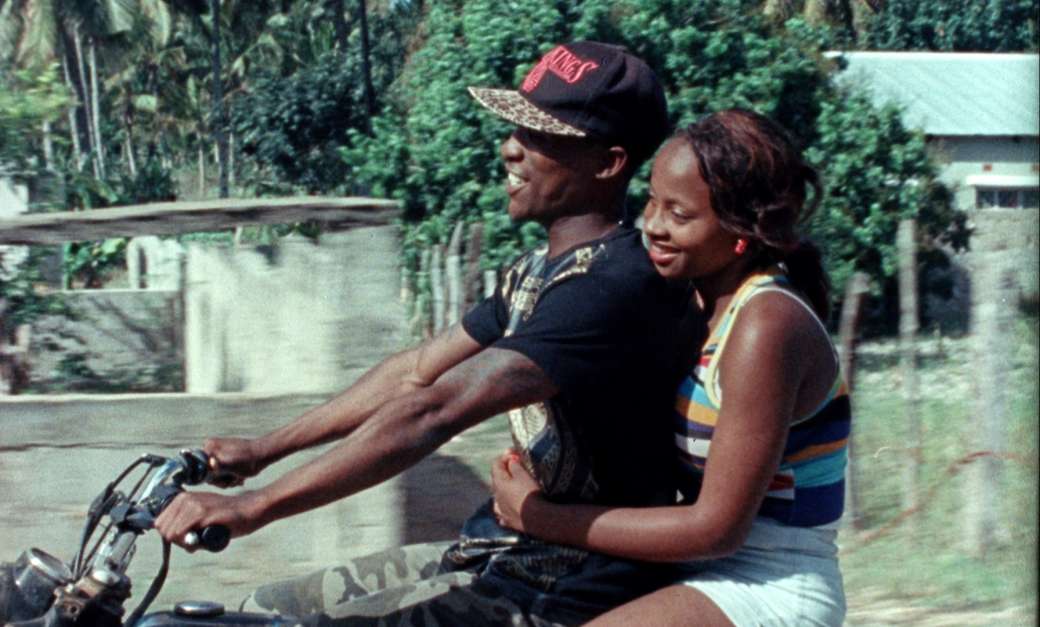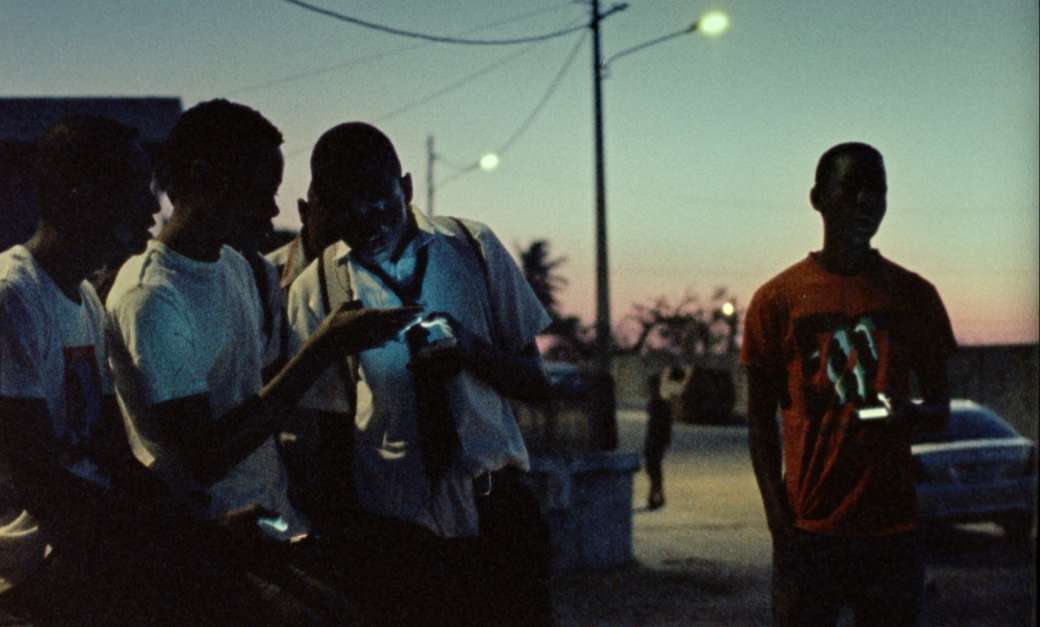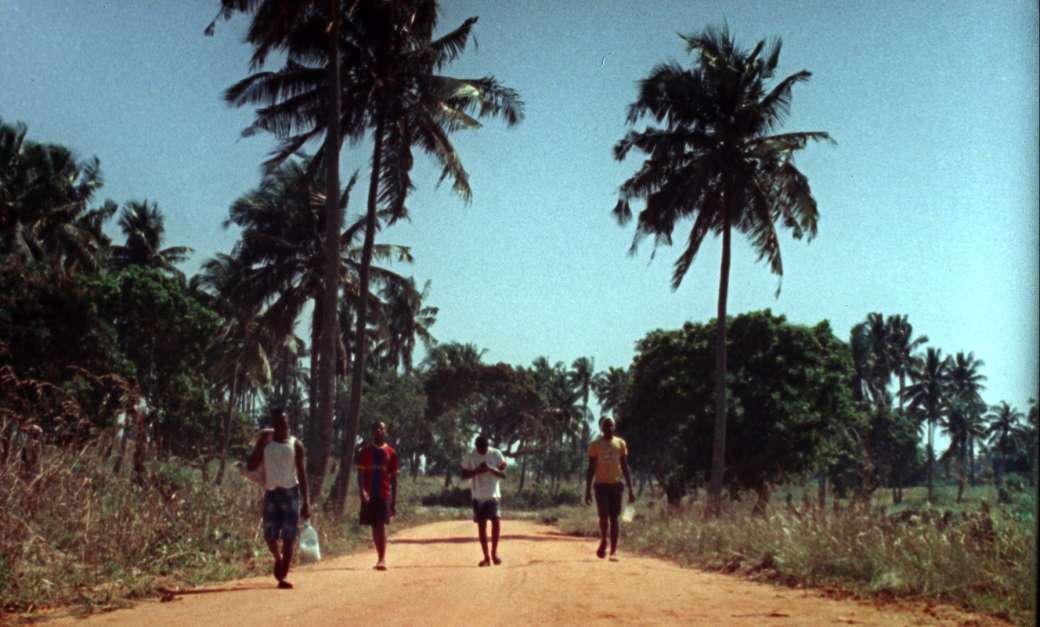 Festivals & Prizes
Rotterdam IFF (NL). New Directors/New Films Festival, New York (US). Cinéma du Réel IDFF, Paris (FR) / Best Shortfilm Award. Las Palmas de Gran Canaria IFF (ES). Indie Lisboa.IFF (PT). Oberhausen ISFF (DE) / Honorable Mention. Tarifa African FF (ES). Vienna Shorts ISFF (AT). Mediawave Int. Film and Music Gathering, Komáron (HU). Winnipeg Underground FF (CA). Olhar do Cinema IFF, Curitiba (BR). Hamburg ISFF (DE). NexT ISFF, Bucharest (RO) / Best Shortfilm Award. Dokufest IFF, Prizren (KV). Arkipel IFF, Jakarta (ID). Split. IFF (HR). Fim do Caminho IFF, Nampula (MZ). Into the Great Wide Open, Vlieland (NL). Silhouette ISFF, Paris (FR). Balinale IFF, Bali (ID). Kugoma ISFF, Maputo (MZ). São Paulo ISFF (BR). Curt'Arruda SFF (PT). DTLA. IFF, Los Angeles (US). FestcurtasBH ISFF, Belo Horizonte (BR). Riga ISFF (LV). Curtocircuito IFF, Santiago de Compostela (ES) / Young Jury Award. CineEco Environmental FF, Seia (PT) / Honorable Mention. FIFIB IFF, Bordeaux (FR). L'Âge d'Or Experimental FF, Brussels (BE) / Honorable Mention. Aesthetica ISFF, York (UK). Janela Internacional de Cinema de Recife IFF (BR). Portuguese Conspiracy, IndieLisboa Extension in London (UK). L'alternativa IFF, Barcelona (ES). Pravo Ljudski IFF, Sarajevo (BA). Panorama Internacional Coisa de Cinema, Salvador (BR). RIDM IDFF, Montréal (CA) / Best Shortfilm Award. Zinebi IDSFF, Bilbao (ES). Kassel Dokfest IDFF (DE). FIDOCS IDFF, Santiago (CL). Caminhos do Cinema Português FF, Coimbra (PT). Plateau IFF - Praia (CV). Transcinema Non-fiction IFF, Lima (PE). Via XIV ISFF, Verin (ES). Zubroffka ISFF, Bialystok (PL) / Best Cinematography Award. Kugoma na Praia, Tofo (MZ). London ISFF (UK) / Best Shortfilm Award. Stuttgarter Filmwinter ISFF (DE) . Akbank ISFF, Istambul (TR) . EthnoCineca IDFF, Vienna (AT) . Uruguay IFF (UY) . World FF, Tartu (EE) . BioBioCine IFF, Concepción (CL). FIFEQ, Québec (CA). Docudays IDFF (UA). AfryKamera IFF (PL) . EDOC IDFF (EC) . Eye Filmmuseum, Amsterdam (NL) . Hotspot Portugal, Antwerp (BE) . Norwegian ISFF, Grimstad (NO) . Há Filmes na Baixa!, Porto (PT). Tabakalera - International Centre for Contemporary Culture, San Sebastián (ES). Valletta IFF (MT). Palic European FF (RS). Kino Otok - Isola Cinema IFF (SI). Contis ISFF (FR). Corto e Fieno ISFF (IT). Koln Afrika FF (DE). Pancevo IFF (RS). Court au Kef African FF (TN).
--
Technical details
Written and directed by 
Ico Costa
Production 
Terratreme, Un puma
Photography and camera
Hugo Azevedo
Sound design
Roland Pick, Tiago Matos
Edition 
Ico Costa, Eduardo Williams
Original music
Puto Zaca
Cast
Zacarías Covela, Domingos Marengula, Édio Pelevem, Belton Guilade, King Best, Mimórcia Nhantumbo, Vivaldo Zandamela, Hélder Tinga, Big John, Carlos Hernández